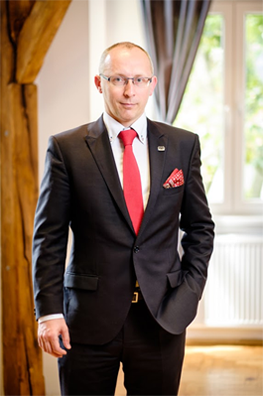 My name is Michał Wolak. I have been a trainer for 11 years, a coach for 7, and for 6 years I have been streamlining and implementing lean management methods in Polish companies.
How did it start?
While working in an international corporation, I first met with the issue of constant quality and efficiency improvement to maintain a company's competitiveness on the market. Through this experience, I realized that many Polish companies lack precisely this approach. The implementation of lean methods, as it turns out, gives real, tangible results. I decided to fill this gap and implement lean management in Polish enterprises.
I believe in people – their potential, skills, creativity and willingness to offer valuable performance every day. I also believe in companies and organizations that want to exploit the potential of their people, who wish to develop, increase their efficiency and innovate so as to provide customers with better quality products and services at better prices, which also involves well-deserved profits.
It is this faith that has helped me change thinking about sources of efficiency and innovation among both managers and employees. I increase operational efficiency, streamline management processes and improve leadership.
I want to support the transformation of Polish companies, so that they become more profitable, flexible, innovative and start setting global trends in their respective industries to become undisputed leaders.
LEAN ACTION – WHAT IS IT ALL ABOUT?
In 2004, I started a training company and in 2010 I transformed it into a training and consulting center. My goal was not only to impart knowledge and enhance motivation to change, but also to deliver measurable results for companies.
To implement projects quickly and at the highest level, I invited eminent experts to cooperate with me. Together, we make a great team, successfully performing our tasks.
During our many years of practice we have met with and solved many problems. The most frequently reported issues include order delays and extending deadlines, frequent complaints and quality deficiencies, and rising costs while having to reduce selling prices. Lean methods can solve these problems. On many occasions, we were able to shorten delivery times, improve deadline observance and reduce the manufacturing costs of products and delivery of services.
Each implementation project is a unique journey in which the vision or goal depends on the customer who we support with the full range of our abilities. We focus on such values as mutual respect and trust, responsibility for our actions, creativity in problem solving and a friendly smile.