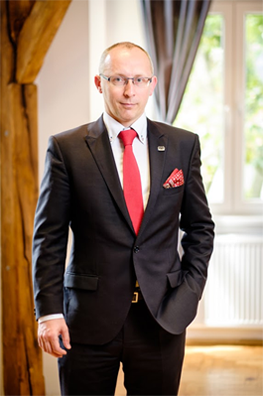 MICHAŁ WOLAK – A BIT ABOUT ME
My name is Michał Wolak. I have been a trainer for 11 years, a coach for 7, and for 6 years I have been streamlining and implementing lean management methods in Polish companies.
How did it start?
While working in an international corporation, I first met with the issue of constant quality and efficiency improvement to maintain a company's competitiveness on the market. Through this experience, I realized that many Polish companies lack precisely this approach. The implementation of lean methods, as it turns out, gives real, tangible results. I decided to fill this gap and implement lean management in Polish enterprises.
I believe in people – their potential, skills, creativity and willingness to offer valuable performance every day. I also believe in companies and organizations that want to exploit the potential of their people, who wish to develop, increase their efficiency and innovate so as to provide customers with better quality products and services at better prices, which also involves well-deserved profits.
It is this faith that has helped me change thinking about sources of efficiency and innovation among both managers and employees. I increase operational efficiency, streamline management processes and improve leadership.
I want to support the transformation of Polish companies, so that they become more profitable, flexible, innovative and start setting global trends in their respective industries to become undisputed leaders.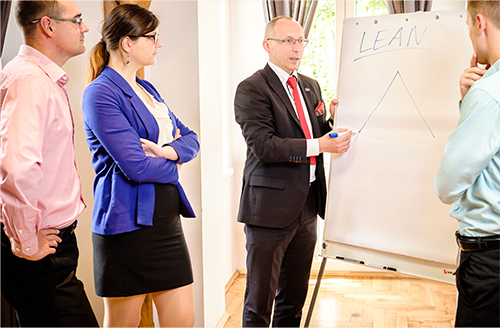 LEAN ACTION – WHAT IS IT ALL ABOUT?
In 2004, I started a training company and in 2010 I transformed it into a training and consulting center. My goal was not only to impart knowledge and enhance motivation to change, but also to deliver measurable results for companies.
To implement projects quickly and at the highest level, I invited eminent experts to cooperate with me. Together, we make a great team, successfully performing our tasks.
During our many years of practice we have met with and solved many problems. The most frequently reported issues include order delays and extending deadlines, frequent complaints and quality deficiencies, and rising costs while having to reduce selling prices. Lean methods can solve these problems. On many occasions, we were able to shorten delivery times, improve deadline observance and reduce the manufacturing costs of products and delivery of services.
Each implementation project is a unique journey in which the vision or goal depends on the customer who we support with the full range of our abilities. We focus on such values as mutual respect and trust, responsibility for our actions, creativity in problem solving and a friendly smile.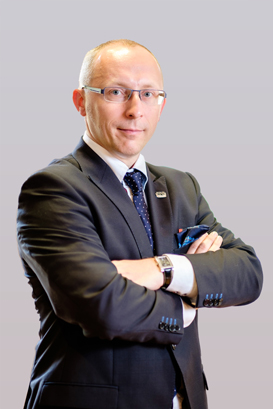 MICHAŁ WOLAK
Chairman of the Board, trainer, coach, consultant
As the CEO of the Lean Action Team, I am responsible for the strategic development of the company. I am an experienced trainer and coach. I love to conduct training in Lean Management and direct projects for manufacturing companies and service providers (SSCs and BPOs).
I have a Master's Degree in Marketing and Management from Krakow University of Economics. I graduated from the School of Trainers in Warsaw and have completed postgraduate studies in coaching in Krakow. I also have Six Sigma Green Belt certification.
Ever since I was young, I have been interested in the culture of the Far East – China and Japan. I enjoy trekking, skiing and Latin-American dances. I am also passionate about sailing.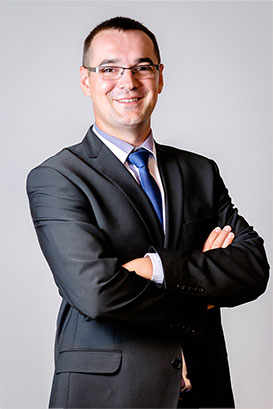 KRZYSZTOF PAWŁOWSKI
Project manager, consultant
As a specialist in the field of lean management, I implement projects aimed at improving the efficiency of operations. I have successfully applied Lean tools in manufacturing industries, such as metal processing, plastics, windows manufacture and printing. I graduated from the University of Science and Technology in Krakow. I have a Master's Degree in Production Engineering and Management. Since graduation, I have put my theoretical knowledge into practice, first as an internal consultant and presently as an external expert. As a believer in continuous improvement, I am constantly broadening my knowledge, looking for new challenges.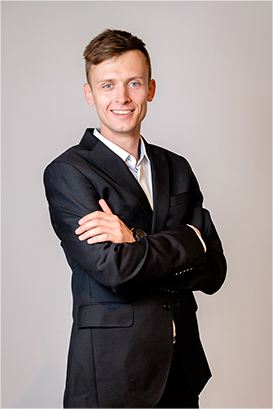 PIOTR GOLONKA
Project manager, consultant
A graduate of the University of Science and Technology in Krakow. After graduating as an engineer, I continued my studies at the Technical University of Wroclaw, in the Faculty of Mechanical Engineering. Throughout this time, my chosen specialization was Management and Production Engineering, which I studied in Polish in Krakow and in English in Wroclaw. I started my adventure with lean management in Krakow as a member of the team implementing the Lean Sigma system. After that I became truly immersed in the world of lean tools. I successfully carry out projects designed to transform companies to a lean way of thinking, such as value stream mapping (VSM), SMED workshops, Kanban implementation, standardization and many others. I appreciate project work organized to achieve specific goals. Currently, this is how I work with companies to recognize the potential of lean management and offer support or a different perspective.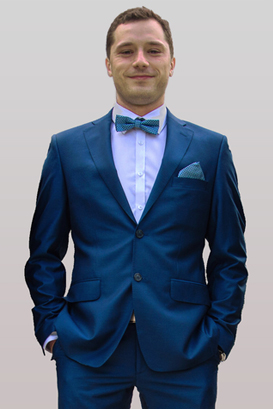 PATRYK CICHORCZYK
Project manager, consultant
As a consultant I am involved in projects, workshops and training. These tasks include both single and complex action. The most complex tasks are designed to coordinate the reorganization of the entire management system in a company, ranging from strategic management and ending with the organization of individual processes. The aim of all my activities is increasing the competitiveness of my customers.
After graduation from Management and Production Engineering at the University of Mining and Metallurgy in Krakow and defending my MA thesis Optimization of Production Processes Using Lean Management, I received a degree in Engineering. Since then, process optimization has always been my passion.
In my spare time, I read a lot – mostly books on management. I also like cycling, skateboarding and trekking, as a Polish highlander like me should!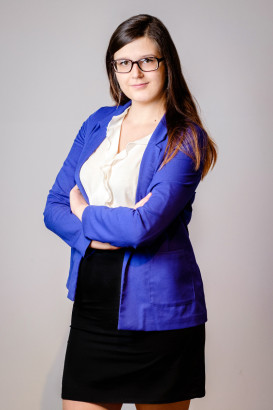 KATARZYNA ZGÓDKO
Office Manager, Assistant of the Board
My work focuses on supporting the functioning of the team. I gather the information we need, care for the realization of plans and support the development of the company. Organizing unstructured things is my specialty!
I have degrees in Management (Specialty: Personnel Management) and Applied Psychology (Specialty: Social Psychology and Communication) from the Jagiellonian University in Krakow. In my spare time I cook, plan potential travels and I make bold plans for the future.